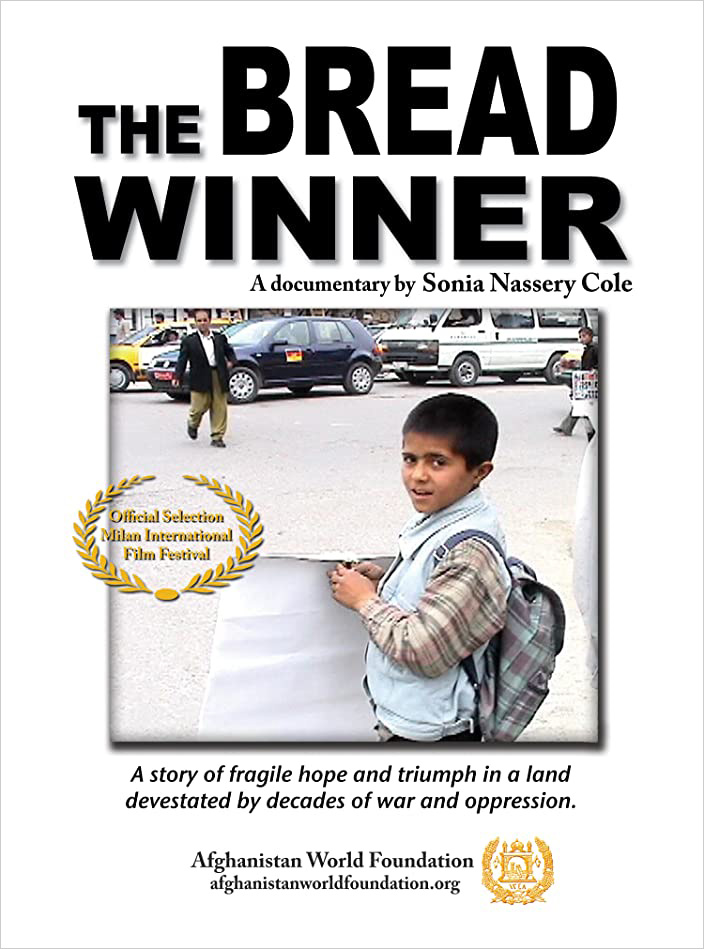 The Bread Winner
Synopsis
The touching account of a family's struggle to survive in war-torn Kabul.
Farouk is the primary provider for his family of six. He and his family live in a small one-room house in the distance suburbs of Kabul. Their only amenities are a small kitchen area and bathroom. Six days a week Farouk gets up at 5:30 am to leave his home and walks 40 minutes to catch the first of two buses into the center of Kabul to attend school and sell calendars to earn enough money to feed his family in the middle of busy, dusty streets. He doesn't return home until well after dark, ten to twelve hours later.
Behind The Scenes
Not long ago on a trip to Kabul, Sonia Nassery Cole discovered eight-year-old Farouk, a boy who has come to symbolize the struggle for survival that exists throughout Sonia's war-torn, but still proud home country of Afghanistan. Drawing on her natural ability to pull people together, Sonia quickly assembled a crew of freelance cameramen to capture a day in the life of this small boy, Sonia's documentary The Breadwinner has touched and inspired audiences all over the world.