Sonia's Story
Born in Kabul, Afghanistan, Sonia rose to become a leading figure on refugee and women's rights. She is an award-winning director-producer, the founder of Afghanistan World Foundation, and recipient of many awards including the prestigious Freedom to Write Award by the PEN Center USA.
Sonia embarked on her life-long journey of human rights advocacy as a teen, shortly after fleeing Afghanistan. As a teenage refugee, she wrote a nine-page letter to President Ronald Reagan who in return invited her to the White House and then to testify in front of the Congress. Since then, she has been a permanent fixture in the world of philanthropy. She founded the Afghanistan World Foundation, and worked with the world leaders to rebuild the lives of refugees around the world. Her leadership and charitable work was recognized with US Congress Recognition Award, UN Women Together Award and a Peace Medal by the UN. In 2013, she received the prestigious Freedom to Write Award by the PEN Center USA.
Compelled to tell her stories to a wider-audience, Sonia produced her first documentary, The Breadwinner, followed by her celebrated feature, The Black Tulip. Losing her crew to fear of death, she became the producer, director and the actor. The Black Tulip, described by Rex Reed as a "remarkable film," explores the tragedy, struggles, and hopes of an Afghan family risking all to create and foster a progressive culture in war-ravaged Kabul. It became the official entry of Afghanistan for the Academy Awards and won awards at eleven film festivals, including the Best Picture in Boston, Beverly Hills and Salento Film Festivals, and the Golden Palm Award.
Following Black Tulip's success, Sonia authored the book, "Will I Live Tomorrow?," a behind-the-scenes account of the making of the movie — filming inside a war zone, death threats and kidnapping attempts from Taliban. She continuous to inspire and motivate the world on issues that matter, while working on her new film projects I Am You and Behind the Facade.
She is the mother of Christopher Cole, and resides in New York City.

Accolades
Real Leaders Top 50 Keynote Speakers 2023
"Every year Real Leaders lead the way in identifying the Top 50 Keynote Speakers of the past year. These are ordinary people who have achieved extraordinary outcomes and redefined our understanding of leadership. They are the Real Leaders of the world."
View on real-leaders.com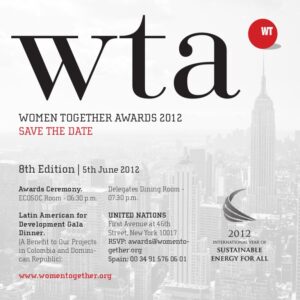 Recognition Award
United States Congress
Women Together Awards and a UN Peace Medal
United Nations
Press
Freedom to Write Award
PEN Center USA
Sorrentine Peninsula Award for "I Am You"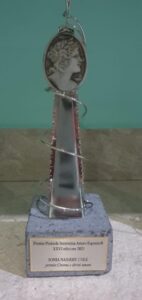 For individual film awards, see the Films page and each project for more.